Expert User Groups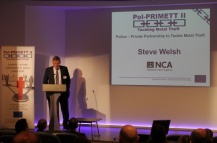 The aim of the Pol-PRIMETT Expert User Group (EUG) is to:
Establish methods of working collaboratively on a transnational
Share good practice
Disseminate information
Develop a public - private sector partnerships
Pol-PRIMETT II will host six EUG meetings across the partnership. Please visit the 'Events' section for details of the next meeting.
The first project held nine EUG meetings. The findings of these meetings can be viewed in the 'Archive' section.